Ceiba ↔ Vieques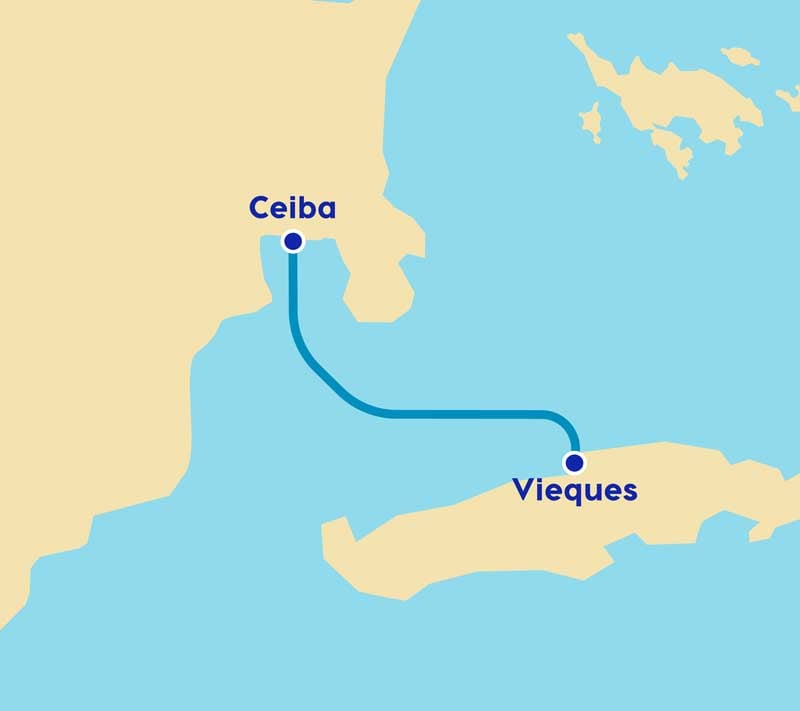 Ceiba is located on the main island with access to supermarkets, shops and more. It is the perfect place to enjoy a relaxing day on the beaches of Los Machos or Medio Mundo. A 30-minute ferry ride will take you to Vieques, known for its bioluminescent Mosquito Bay, coveted beaches and wild horses that roam freely in the island's mountains.
DOWNLOAD THE CITYY EXPERIENCES APPLICATION

DOWNLOAD THE CITY EXPERIENCES APP TO BUY TICKETS, VIEW SCHEDULES AND SERVICE ALERTS, AND TRACK YOUR FERRY IN REAL TIME.