Vieques ↔ Culebra

Puerto Rico residents, please note that the name on the ticket must match the name on the ID card.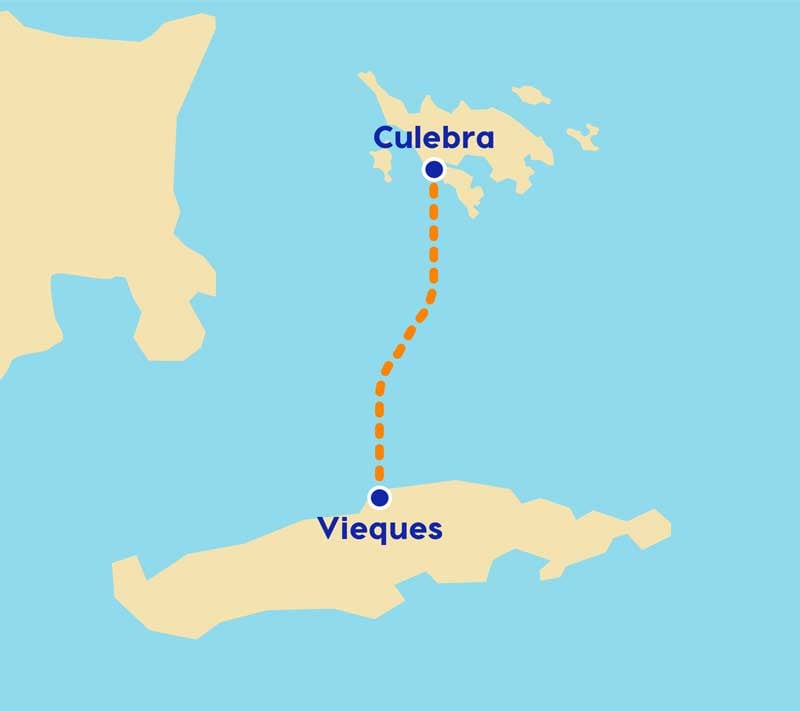 Vieques is known for its bioluminescent Mosquito Bay, its coveted beaches and the wild horses that roam freely in the island's mountains. A 30-minute ferry ride will take you to Culebra, a small, quiet island that offers remote beaches and a variety of outdoor activities such as snorkelling and hiking.
DOWNLOAD THE CITY EXPERIENCES APPLICATION

DOWNLOAD THE CITY EXPERIENCES APP TO BUY TICKETS, VIEW SCHEDULES AND SERVICE ALERTS, AND TRACK YOUR FERRY IN REAL TIME.