ADVERTISING OPPORTUNITIES
ADVERTISING OPPORTUNITIES
Puerto Rico Ferry is known for its stunning landscapes, vibrant culture, and rich history, Puerto Rico attracts both locals and tourists alike. Whether you're exploring picturesque coastal towns or visiting historical landmarks, Puerto Rico Ferry offers a reliable and enjoyable mode of transportation.
With their modern fleet of vessels, Puerto Rico Ferry provides an exceptional opportunity for advertisers to engage with a diverse audience. Our onboard advertising and activation opportunities allow businesses to showcase their brand in a captivating and memorable way. By strategically placing static and digital displays throughout the ferry, advertisers can maximize visibility and captivate the attention of passengers from all angles.
Puerto Rico Ferry Rider
3M+
Estimated 2023 ridership
30M+
Number of impressions per year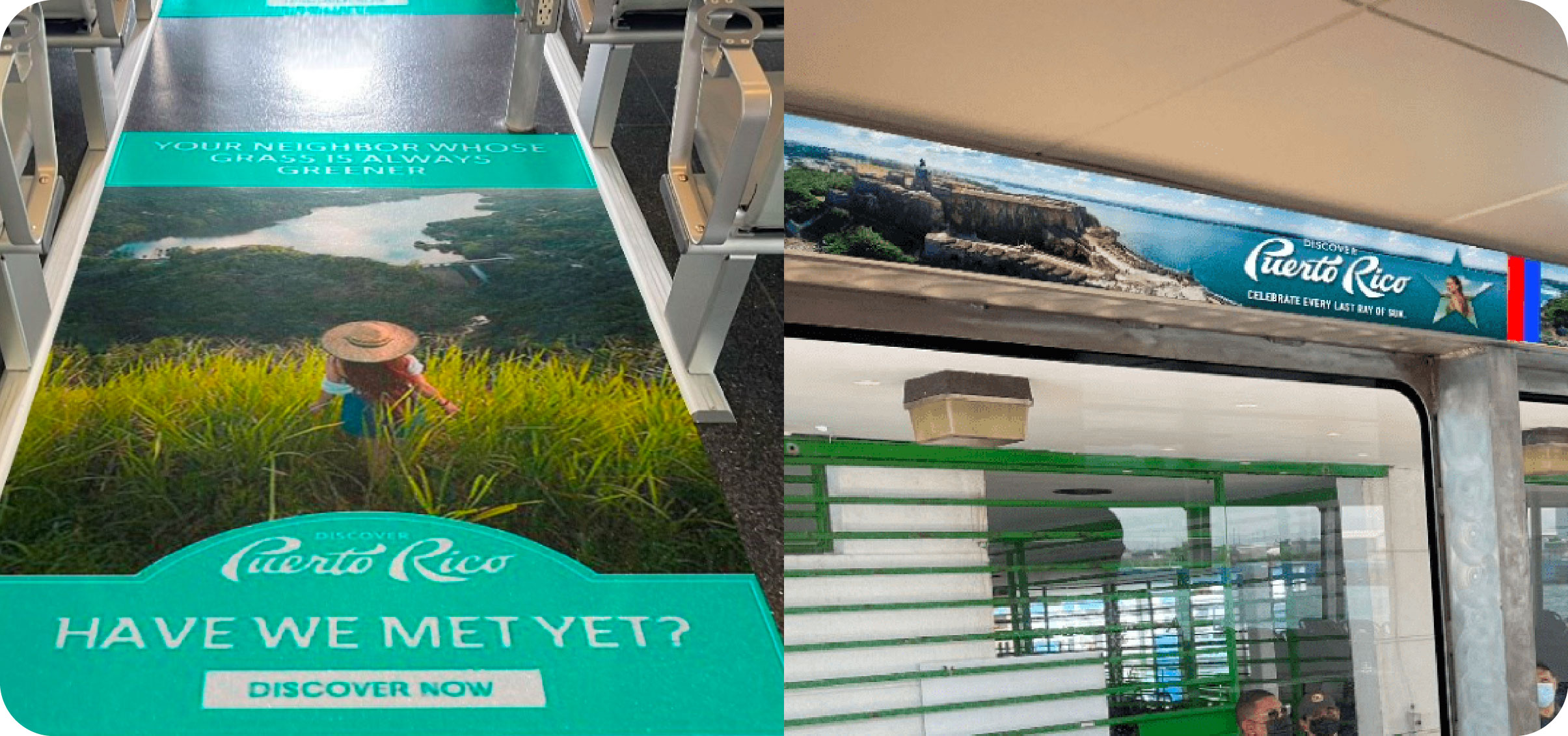 Ferry Interior Displays
Such as Overhead Panels, Floor Graphics, and Posters, provide effective ways for businesses to showcase their brand to a diverse audience. These strategic placements ensure high visibility and captivate passengers from various angles. With the ferry's popularity among locals and tourists, these static opportunities offer a reliable and enjoyable mode of transportation to reach and engage a wide range of potential customers.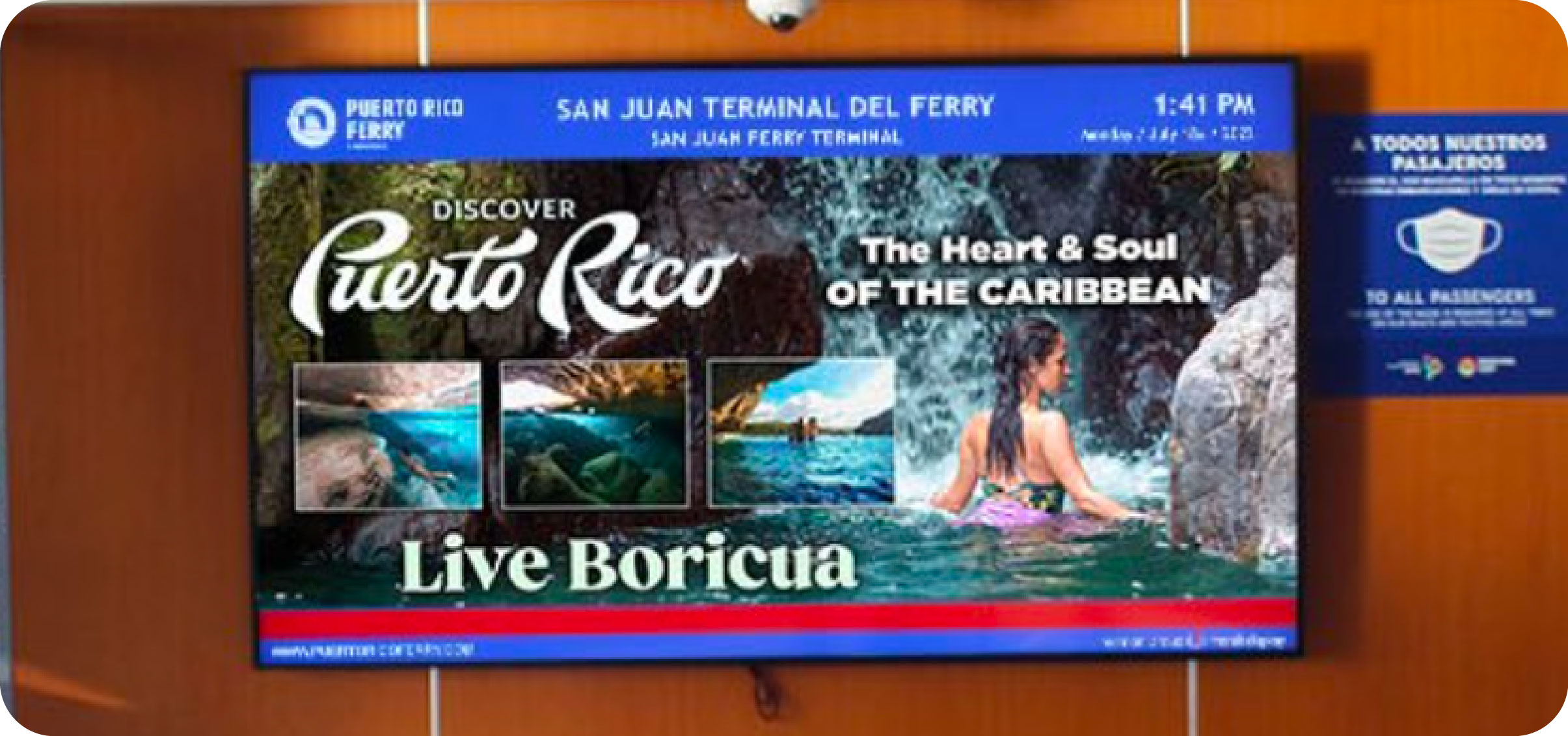 Digital opportunities
Digital advertising opportunities on Puerto Rico Ferry offer businesses a dynamic and immersive platform to engage with a diverse audience. These high-tech screens captivate passengers during wait times and ferry journeys, creating a lasting impact. With flexible ad loops and system-wide availability, businesses can maximize visibility and create memorable brand experiences.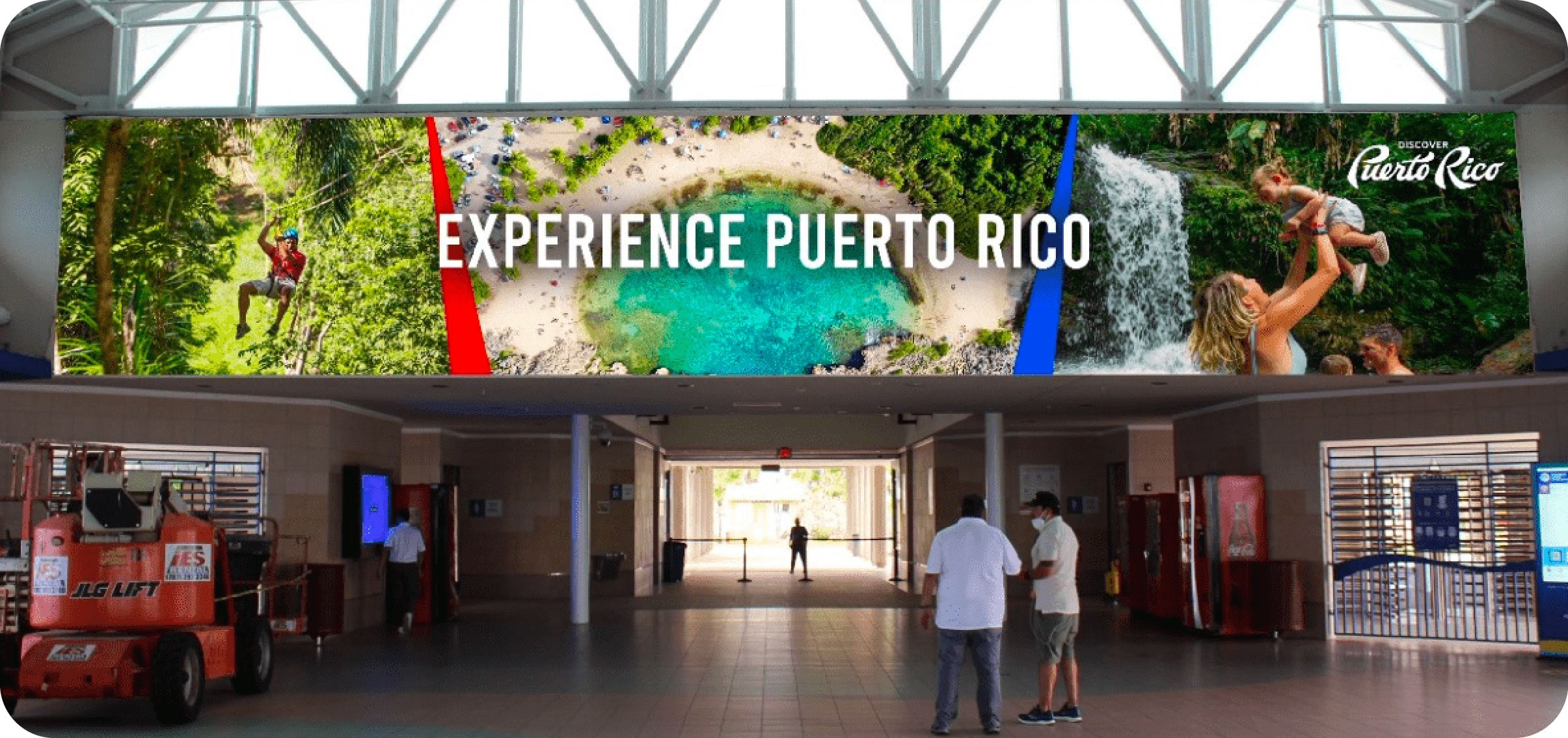 Interior Terminal Displays
Interior Terminal Displays offer prime advertising opportunities to engage a diverse audience. The Vast Wallscape provides a large canvas to showcase brands, while the Overhead Rafter Displays ensure maximum visibility. These captivating displays create a lasting impression, effectively communicating brand messages to passengers within the terminal.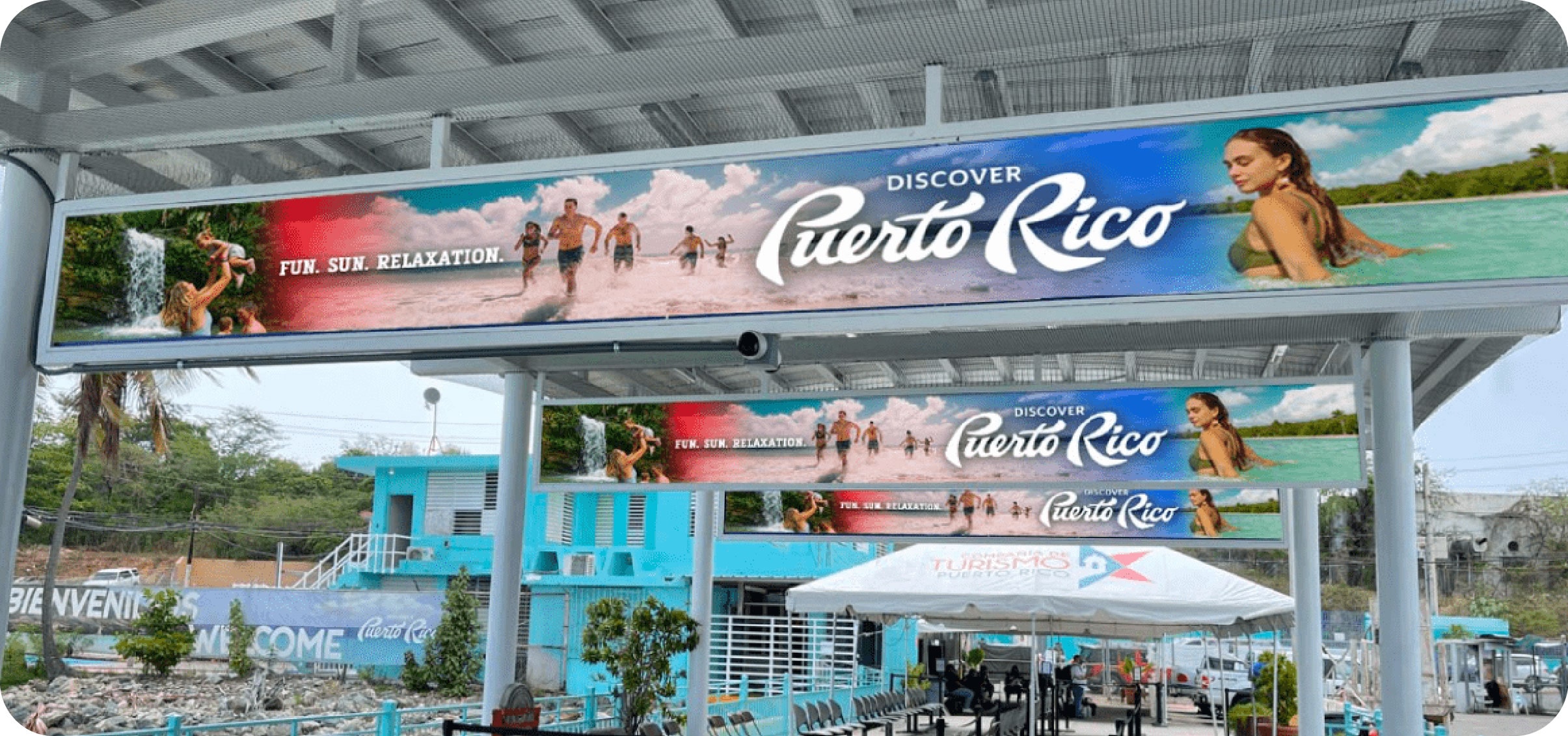 Exterior Terminal Displays
Exterior Terminal Displays offer impactful advertising opportunities to capture the attention of pedestrians and ferry passengers. Light Pole Banners attract attention from afar, promoting brands effectively, while Overhead Graphic Panels engage individuals entering or exiting the terminal. Maximize visibility, leave a lasting impression on the audience, generate brand awareness, and reach a wide audience.
Social Media Partnerships
Create a unique value-add experience to your PR Ferry Ad Campaign
Utilize their extensive social media reach to create engaging content that promotes the customer experience. Leverage experiential marketing opportunities and brand ambassador events to generate excitement and maximize brand visibility. Tap into Hornblower's social media presence to enhance your ad campaign and captivate a broader audience.